InoERP is a comprehensive, open-source ERP system written in PHP. It includes accounting, manufacturing, sales, purchase, inventory, and project management modules.
It is free to use since it is released under the MPL. Therefore, it is a good choice for businesses of all sizes.
This post will take a detailed look at InoERP and its features. We will also discuss the pros, cons, and alternatives.
Earlier official support was available. Now you may not find it easily. Please consider alternatives if you don't have an in-house PHP development team.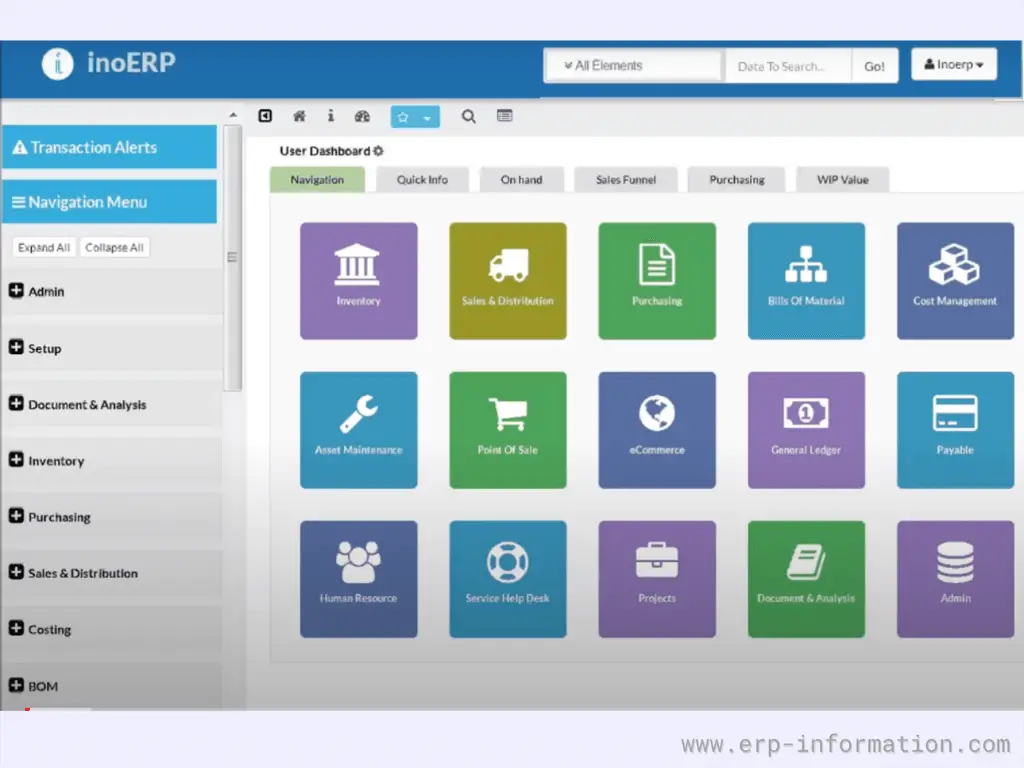 What is inoERP?
It is open-source, PHP-based ERP software that can use with many databases such as Oracle 12c, MariaDB, MySQL.
This ERP provides all the functionalities required to run manufacturing, distribution, and service industries.
Like any software system, it has both pros and cons.
The pros include its wide range of features, customization options, and ease of use.
The cons include that the last stable version was released in 2017, so there may be some glitches and bugs that need to be fixed. Additionally, the paid support plans can be expensive for small businesses.
inoERP Pricing
It is free to download and use. You can find the source code at GitHub.
Modules
Purchasing
General Ledger
Account Receivable
Inventory
Sales and Distribution
Bill of Materials
Costing
Work in process
Supply Chain Planning
Human Resources
Content Management System
inoERP Alternatives
Conclusion
InoERP is a powerful ERP system that offers various features and customization options. It is also easy to use, ideal for small businesses and startups.
You can find more open-source ERP software similar to ino ERP.