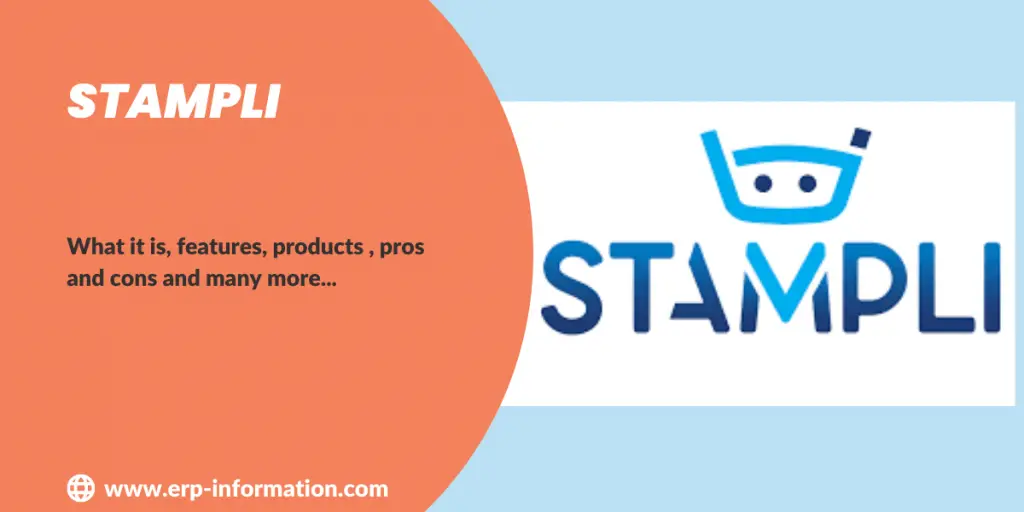 If you're like most businesses, the accounts payable process is one of the areas that could use some improvement. You may find yourself drowning in paper invoices, tracking approvals, and figuring out when payments are due.
Stampli accounts payable software can help you streamline this process and make it more efficient.
This blog post explains how Stampli easily creates and manages invoices, tracks payments, and ensures that your bills are paid on time. We will also discuss its benefits and drawbacks for your better understanding.
So if you're searching for a way to improve your accounts payable process go through this article before making any decision.
What is Stampli?
It is a cloud-based AP automation solution that helps businesses streamline their accounts payable process. It offers communication tools, document management, and payment processing.
Stampli AP automation communication tools allow businesses to manage approvals and queries electronically, eliminating the need for paper-based communications. 
Its document management features provide businesses with a central repository for all AP-related documents, making tracking and managing AP invoices easy. 
Its payment processing features allow businesses to automate payments to vendors, reducing the need for manual payment processing.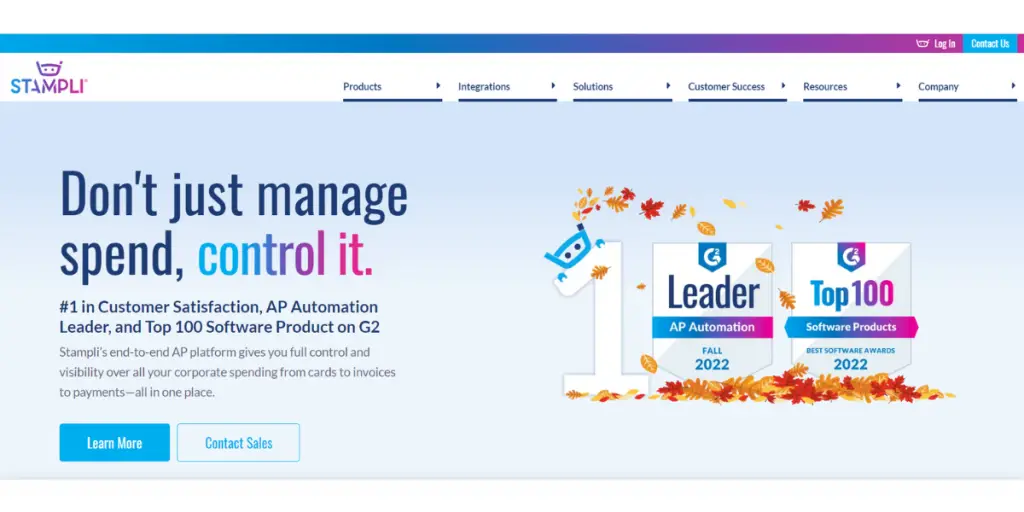 Pricing
Pricing is not available on their website. Directly contact the vendor for details.
Features
Easy integration
This accounting software is compatible with the systems and processes you are already using. Plus, it can easily adapt to any changes that may occur in the future.
Smart capture and coding
It easily learns an accounting process that makes coding and approving invoices fast and accurate.
Real-time invoice processing
This program captures your bills and invoices as soon as possible, and they become available for further processing.
Centralized communication HUB
Using our centralized communications hub, you can ask and answer questions from anyone inside the Stampli application.
Audit-ready access
You can easily support audits by having single-click access to all the conversations and activities related to the invoice.
Intuitive dashboard
The easy-to-use interface with any-time, anywhere access makes it possible for anyone involved in a bill to use it.
Separation of duties
Using standard and customizable roles and permissions, you can protect your company from fraud. In addition, this will help you to enforce internal controls.
Complete visibility
You can use the advanced search, reports, and management dashboard to see how your invoices are doing.
Products
AP automation software
The Stampli AP Automation software solution uses Artificial Intelligence technology to automate invoice processing. It learns an organization's unique patterns, simplifying GL coding and making it easier for users.
It is intelligent, accurate real-time, and flexible.
Automated communication and centralized collaboration
Any time anywhere, any device
Launch in days and easy process
Stampli direct pay
This service is perfect for business-to-business payments. You can use it with an automated clearing house (ACH), paper checks, or even Stampli Card!
It is flexible and controls the internal payment process.
Relevant documents are easily accessible.
You can print and mail physical checks from your bank account using your signature. That is especially useful if you work from home.
You can save time by batch-processing your ACH payments and reconciling them on your bank statement.
 Simply card
With this card solution integrated into the most powerful AP Automation platform, you will have complete control and visibility over your corporate credit card spending.
All purchases in one platform
Pre-approval for purchases and controls the card usage
End-to-end card management like
Pros
Easy integration and user-friendly
It pulls the details it needs from the documents you provide
It uses previous invoices from a vendor to guess what you will use to code
Easy track invoices and GL codes
The Filter for searching the database is very detailed
Multi-platform experience
Email submission of electronic invoices
Cons
It does not have a way to sort Terms when processing from any tabs.
Difficult to sort and select approved invoices by payment terms.
It is not suitable for small operations.
Sometimes you have to export the bills before you can pay them. You could not see the previous invoice numbers for the vendor.
Some users wish the approver could update the expense classification instead of having to send it back to the finance team to make the change.
Some will feel importing and exporting is the hardest part.
The software's payment piece could be improved to more accurately identify errors in payment exports.
Other information 
Deployment
Cloud, SaaS, Web-Based
Supportive devices
Mac, Windows
Training
Online, Documentation, videos
Customers
Small and medium businesses, large enterprises
Supported languages
English, Hebrew
Support
Email/Help Desk, FAQs/Forum, Knowledge Base, Phone Support, Chat
Supported industries
Agriculture, Automotive, Cannabis, Manufacturing, Construction, Education, Financial Services, Food & Beverage, Government
Customer ratings
Capterra: 4.7(review 10+)
G2: 4.5 (reviews 477+)
Alternatives
Airbase
AvidXchange
Mineral Tree
FAQs
What level of support does Stampli offer?
If you need help with Stampli, a team of people can guide you through the process and help you with any problems. You can email them at [email protected].
What is Account Payable (AP) Automation?
Account Payable (AP) automation is a way to make it easier for people to do their work. For example, you can automate processing invoices, making payments, and handling purchase orders.
Conclusion 
Stampli is among the best software solutions in the accounting domain. From automated payments to collaboration between teams, this software offers its users many features that simplify their work processes and make them more efficient. 
We hope this post has given you information about this software. Then, you can compare its features and pros and cons with other software to make a good decision.
Reference