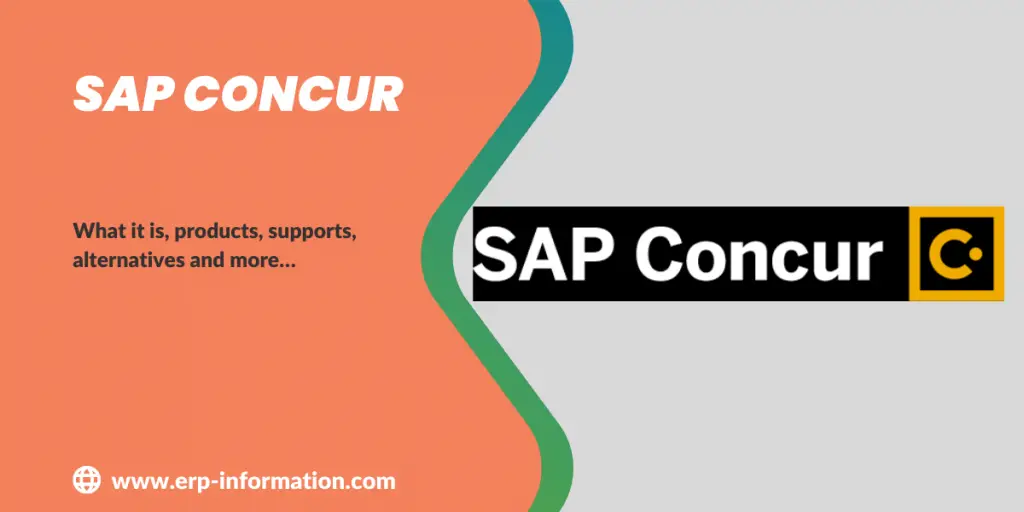 Streamlining the accounting process is essential for all businesses. Accounting software helps businesses to automate the process. SAP Concur is one of the accounts payable automation software.
This blog post is about SAP Concur software that can help you with your accounting. The post discloses its pricing, features, products, benefits, and drawbacks.
What is SAP Concur?
SAP Concur is software that helps your business automate spending processes and run efficiently under any circumstances. For example, you can automatically capture receipts, add expenses and submit them for approval.
It is integrated travel, expenses, and invoice management software. It provides a complete picture of your company's finances.
SAP Concur AP software offers mobile applications for iOS and Android so you can access your business finances on the go. With this, you can ensure your business is always running smoothly.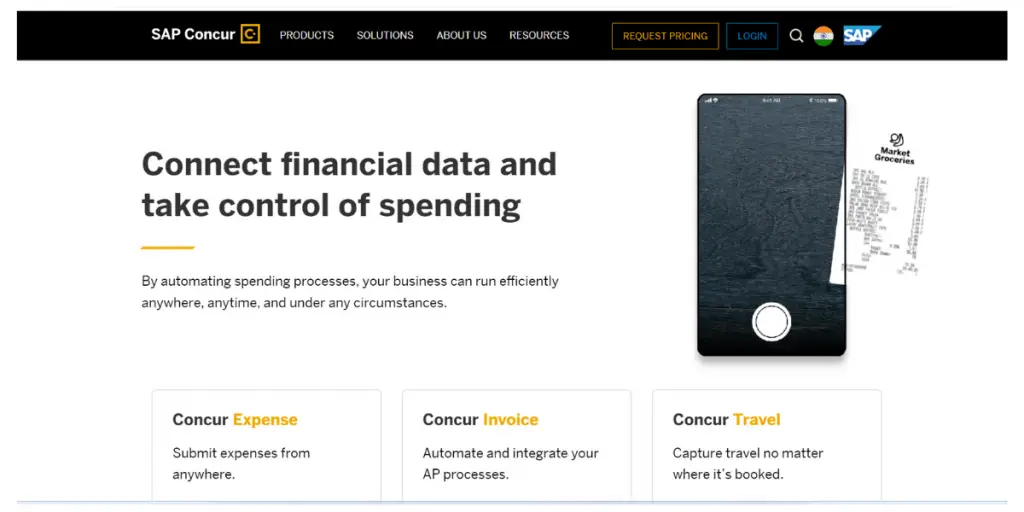 Products of SAP Concur
Concur Expense
It lets you see all your spending data in one place and configure the settings to match your business needs. Helps to spend wisely and take control of your finances with this powerful tool that will help you stay accountable and on top of things.
This product has special features like Budgeting, Company bill statements, Bank card bills, Concur detect, Concur request, Event management, Concur benefit assurance, Tax assurance, Drive, and Intelligent audit.
Capabilities 
Expense reports can be submitted, approved, and reviewed on time.
Easy integration with the existing system and get the complete financial picture.
Track expense data with security to reduce fraud, error, and repetitions.
Improve Budgeting and forecasting
Concur Travel
This tool lets employees book business travel at the best rates and within spending policies. In addition, this tool helps to manage, capture, and consolidate travel data.
As a result, employees can make their travel choices, change their reservations, and get updates on travel.
A few features of Concur Travel are Budget, Concur Travel Link, Concur event management, Concur Request, and Strip.
Capabilities
Integrates expense data
Manage travel and expense reports on mobile
Match receipts to the card charges and reimbursement
More visibility on travel spending and outside booking
Simplifies and speedup the reports
Concur Invoice
Automating the invoice will reduce the work burden, time, and money. In addition, it reduces tedious tasks and improves performance.
It captures data for business decisions at any time, anywhere.
Its features include Invoice capture, Integration, Payment providers, Three-way match, Payment solutions, and Purchase requests.
Capabilities
Managing the cash flow with predefined reports and dashboards
Automatic two or three-way matching
Mobile apps and web-based apps help speed up work
Reduce data entry and save time
Get expert insight and analysis for better decisions
Analytics
It helps you to gain insight into your data for better business decisions. In addition, the interactive dashboard helps to analyze and customize your report.
Accurate data when needed, Interactive dashboards, Customizable options, Adviser support, Manage with spending alerts are some features of this tool.
Supports
It supports
Concur advanced care
Concur essential care
User Assistance
Select care
Managed rate administration
User support desk
Solutions
It provides solutions for 
Business need
Industry
Small business
Intelligent spend management
Travel and expense
Pros
The app allows users to book travel directly, and it has links with rental companies and taxi companies.
24/7 SAP support
Complete customization of invoicing and accounting rules is possible
A breeze to get your expense reporting possible
Allows to reimburse international employees
Clean interface with easy searching capabilities
Ability to quickly scan receipts
Cons
The learning curve of the new software is found to be steep
Certain users find the mobile app to be less intuitive
Challenging implementation process as it involves scheduled meetings and email communication
Additional customization is required for the duplicate payment system
Some users are dissatisfied with the support and guidance provided
UI and UX need upgrading as many find them slack and outdated
The submitted report gets sent back to the account, if not approved
Occasionally, it takes longer for claims to be approved
Other details
Deployment
Cloud, SaaS, Web-Based
Headquarters
Bellevue, Washington, United States
Supported languages
Czech, Danish, German, English, French, Indonesian, Italian, Japanese, Korean, Dutch, Norwegian, Polish, Spanish, Swedish, Chinese (Simplified)
Supported device
Mac, Linux, Android, iPhone, iPad
Support
Email/Help Desk, FAQs/Forum, Knowledge Base, Phone Support, 24/7 (Live Rep),
Chat
Training
Live Online, Webinars, Documentation, Videos
Customer ratings
Capterra: 4.2 out of 5 (1668+ review), G2: 4 out of 5 (5672+ reviews)
Alternatives
Spandex
Expensify
Airbase
Travelers
Webxpenses
FAQs
What is SAP Concur App?
It is an app designed by SAP to manage travel, expenses, and invoicing from iOs and Android mobile devices. In addition, this app allows employees to book travel and create and submit expense reports.
What are travel and expense policies?
A travel and expense policy is a set of written guidelines that state which types of expenses employees can claim when traveling for work. Understanding the travel and expense policy helps avoid fraud and cut down costs.
Conclusion
To make the best decision for your company, you must consider the pros and cons of the solution. The article covered products, alternatives, supports, pros, and cons of SAP Concur. Hope this article may help you with your selection process.
Reference