Vendor Scheduling is a process where the raw material required is communicated to the firm's suppliers for an agreed period of time. This is done through rigorous planning which also considers the demand forecasts and shipping schedules which considers only the confirmed demand from the customers.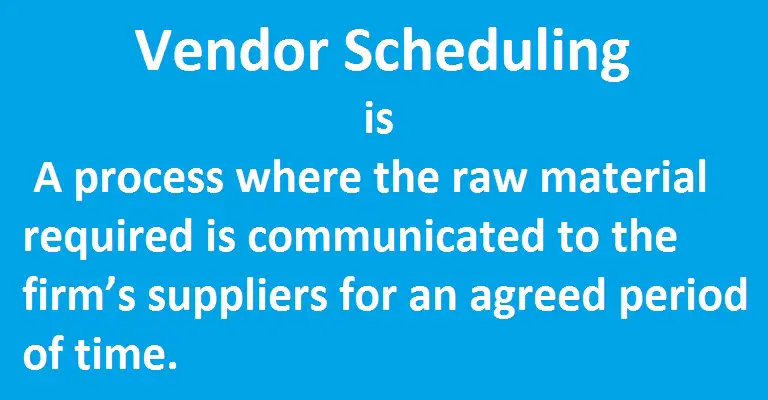 The data is gathered from several internal verticals such as the purchasing department and forecasts as predicted by the planning department. A supplier scheduling system is a contract where the business will provide schedules instead of hard copies of the purchase orders.
The schedule can vary from weeks to months for a specified financial year.
Get more definitions about Vendor scheduling and other ERP related terms here.