Following is the sorted list of top ERP software solutions in the market. The cloud ERP has become default standard and hence all ERP vendors provide cloud-hosted ERP solutions.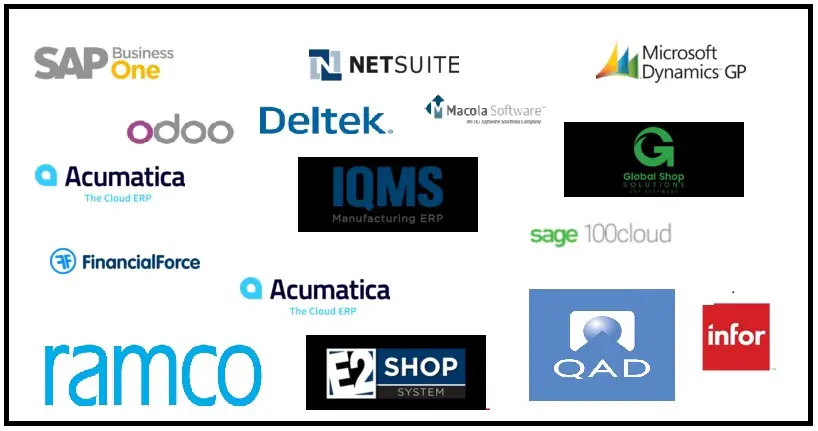 Other than Netsuite and FinancialForce rest all are available on-premise too.
1. NetSuite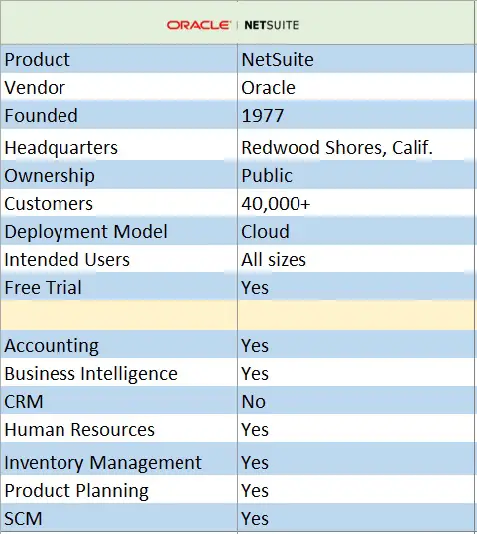 It includes ERP/Financials, CRM and e-commerce solutions for every industry, size, and role of business.
2. SAP Business One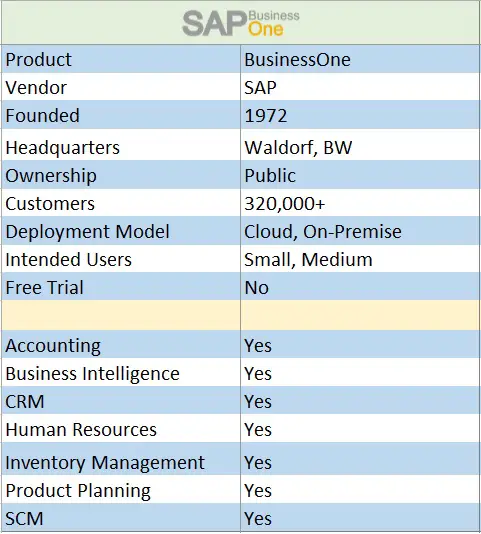 It provides greater control over the business by connecting and streamlining business processes.
Official website of SAP business one
3. Microsoft Dynamics GP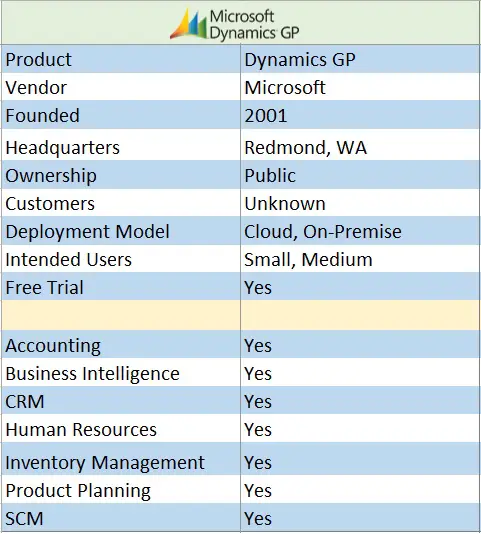 It provides control over business financials, inventory, and operations. Suitable for small and medium-sized businesses.
Official website of Microsoft DYnamic GP
4. Infor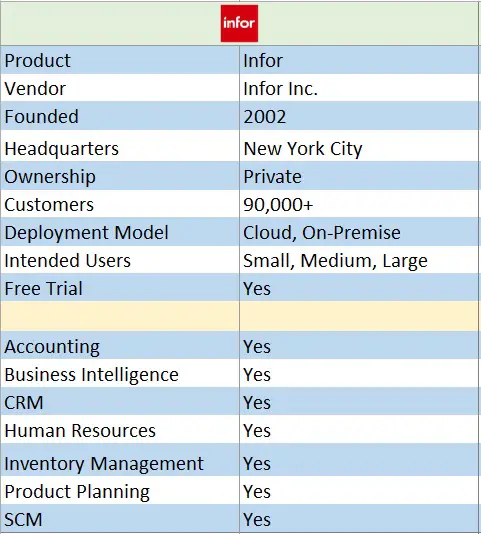 This is a solution for enterprise-level and small and medium-sized businesses (SMBs). It is a complete vendor-managed ERP.
5. Epicor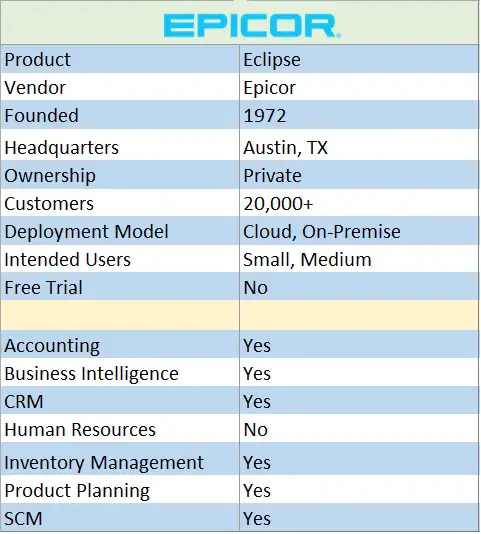 It is a cloud ERP best suited for manufacturing, distribution, retail, automotive, lumber, building materials, and services businesses.
6. E2 Shop System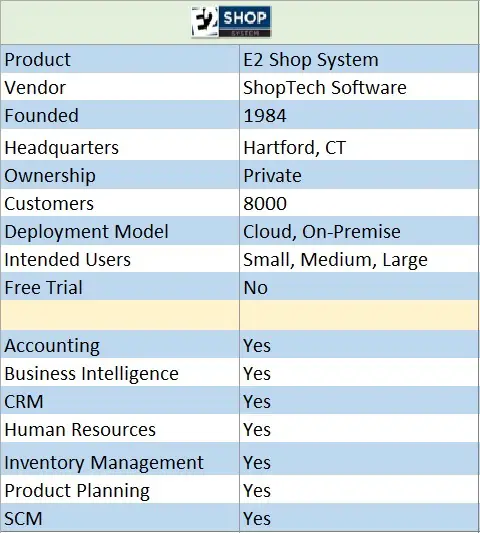 It is a cloud-hosted software solution for managing shops.
Official website of E2 shop system
7. FinancialForce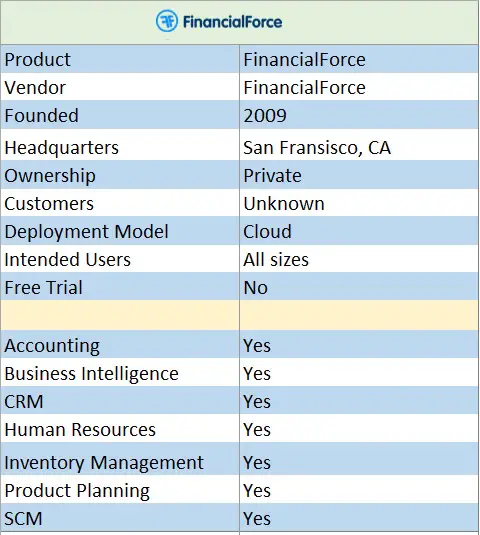 It is a customer-centric ERP system.
Official website of FinancialForce
8. Sage100cloud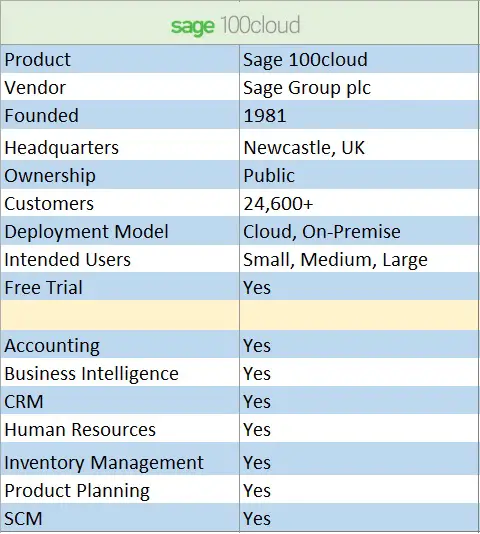 It provides a solution for distribution, manufacturing, and service businesses and it is highly customizable.
Official website of Sage100Cloud
9. Deltek Costpoint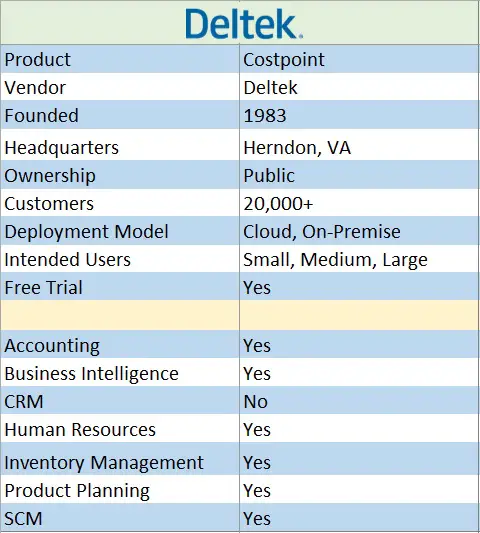 It is mainly for government contractors. It manages the entire project lifecycle, including contract management, manufacturing and project accounting.
Official website of Deltek Costpoint
10. IFS ERP software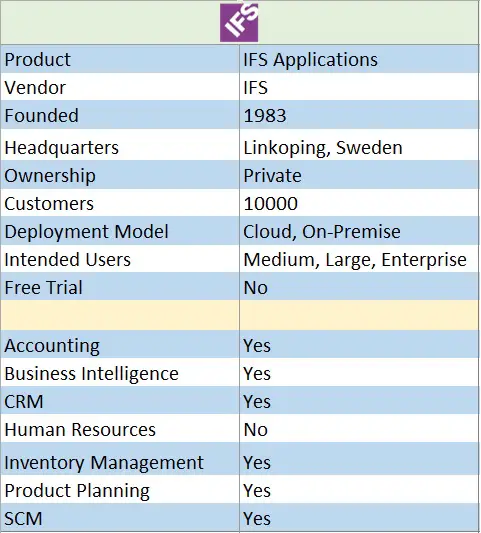 It serves functionality for enterprise project management, enterprise asset management, and service management. It is highly configurable for different industries.
11. Acumatica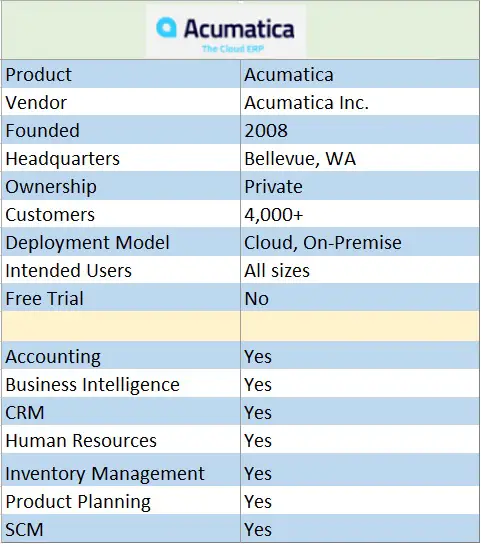 It is a cloud ERP with scalability.