With a seemingly endless number of open source ERP solutions available on the market nowadays, so people often feel overwhelmed when they need to pick the most suitable system for their needs.
That is why we have created this page with an unbiased, well-researched list of free ERP available with ranking.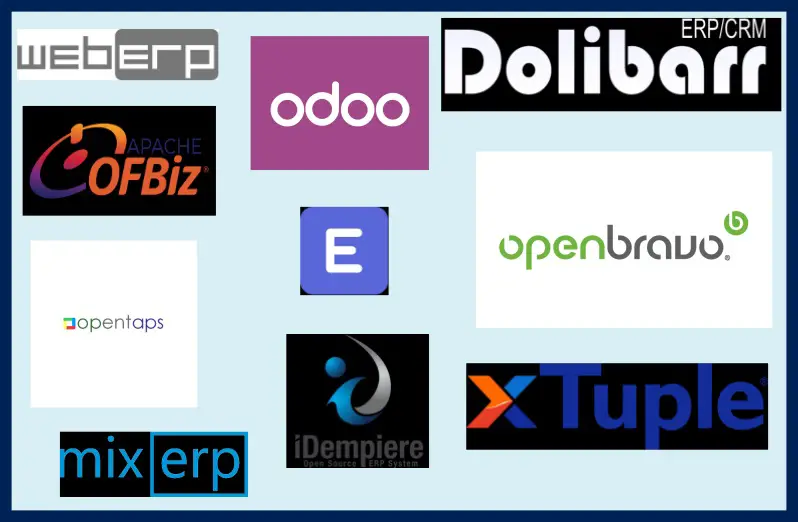 This list of open-source enterprise resource planning software will help you in comparing and choosing the right software for you.
The first part of the post is having a sorted list of the 10 most popular systems available.
At the bottom, you will find a comprehensive list of all the other 15 popular applications.
Let's take a closer look.
Top 10 free and open source ERP software systems
1. Odoo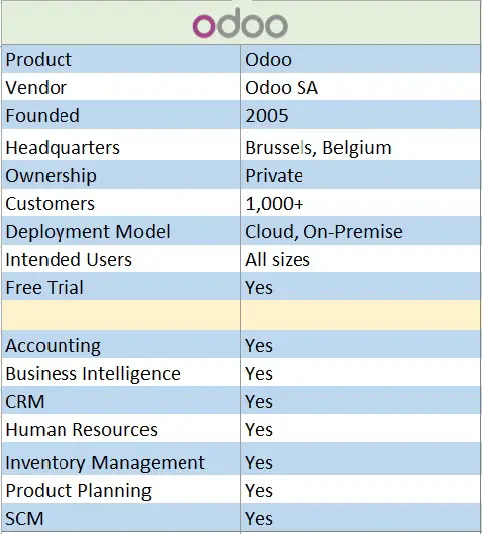 It is a comprehensive open-source ERP system with 30 main modules and around 18,000 apps. It is available in two versions,
Odoo Community
Odoo Enterprise
2. ERPNext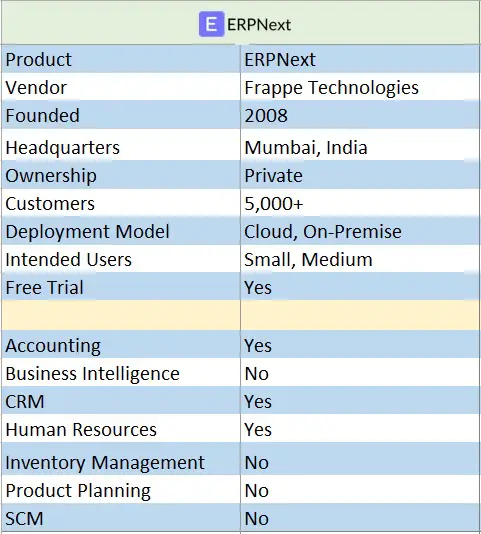 It is a web-based system aimed at small and medium-sized businesses. It can be used in the manufacturing, retail, services, distribution, nonprofit, education, and agriculture sectors. The software is form-driven, that is users enter info into customizable fields through a friendly interface.
3. xTuple PostBooks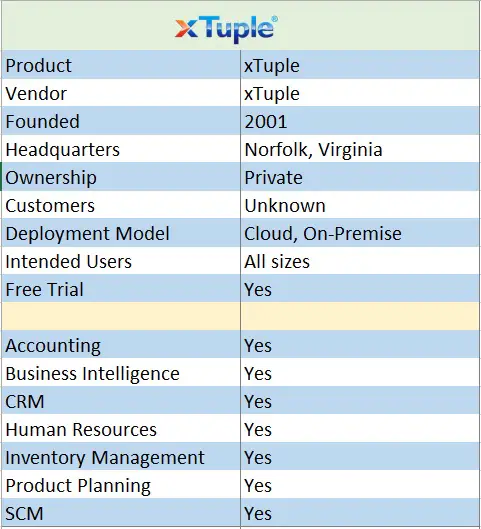 Free open source ERP, accounting, CRM package for small to midsized businesses. ERP client runs on Linux, Mac, and Windows (built with open source Qt framework). Business logic resides in the PostgreSQL database.
4. Dolibarr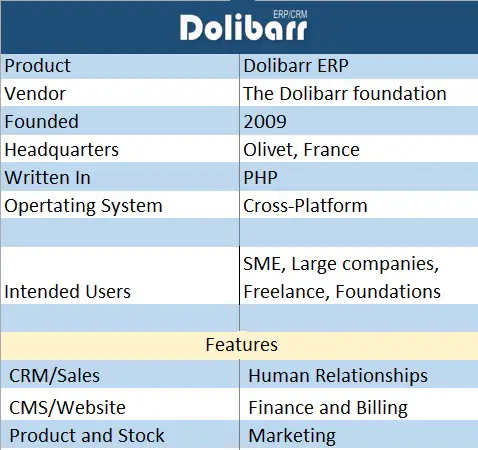 Dolibarr is a featureful ERP, CRM for small and medium companies, foundations or freelancers.
5. iDempiere (OSGi + ADempiere)
It is a combination of OSGi and ADempiere. It implements CRM, ERP, and supply-chain-management in the community way.
Official website of iDempiere.
6. Apache OFBiz
It is now managed through the Apache Software Foundation. It has an enterprise application framework plus an extensive set of applications with best practices.
Official website of Apache OFBiz.
7. Opentaps
It is built with service-oriented architecture (SOA) which is database independent. Features included are inventory, warehouse, eCommerce, order, CRM, general ledger, POS, and MRP.
8. Openbravo
It is a cloud-based and mobile-enabled omnichannel platform solution for SMEs, especially in a retail business.
9. webERP
webERP is a complete web-based open-source ERP system providing best practice, multi-user business administration, and accounting tools over the web.
10. MixERP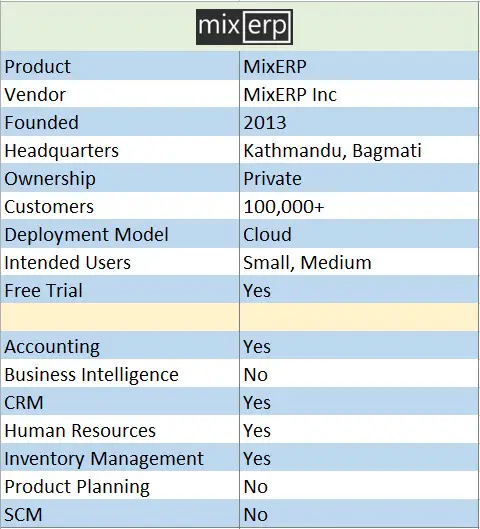 It is a free and open-source, built on the ASP.net framework.
Next list of Free ERP software systems
11. Tryton
A three-tiers high-level general-purpose application platform written in Python and use Postgresql as a database engine.
12. Flectra
It is a business information system with a modular design covering all essential aspects of ERP and CRM needs of a business.
13. Axelor
It is a modular and intelligent platform with ERP, CRM, and business process management platform. More than twenty applications including HR, accounting are integrated with it.
14. LedgerSMB
It is useful in double-entry accounting. Most of the ERP features are included and it is available with the web-browser interface.
Official website of LedgerSMB.
15. BlueSeer
It is more useful for the manufacturing industry. It is on par with commercial manufacturing ERP software.
Official website of BlueSeever.
16. Metasfresh
It is a well-maintained fork of Adempiere. It is available with most of the business needs of SMEs and user-friendly web-interface.
Official website of Metasfresh.
17. inoERP
The main purpose of it is to provide a dynamic pull-based system where the demand-supply varies frequently.
18. EasyERP
Functionalities include Inventory management, CRM, HR, Accounting. It also had SAAS based paid service which can be integrated with Magento, Shopify, and Etsy.
19. ERP5
It uses a unified business model (UBM) to describe all its modules.
20. OpenPro
It is a business software with ERP Solution, BI Systems, and project management Software with this.
21. VIENNA Advantage
It is an ERP and CRM Solution with a powerful document management system and business intelligence module available on-demand. It is cloud-ready.
Official website of VIENNA Advantage.
22. FrontAccounting
The specialization of this system is accounting for small companies. Its user-friendly browser-based frontend is simple but robust. It covers all aspects of an ERP system.
Official website of FrontAccounting.
23. Adempiere
It is is an open-source software solution that combines SCM, CRM and ERP support for business processes. It provides a framework for extending and customizing to meet various business needs.
Download the page of Adempiere.
24. Libertya
It is a powerful and scalable ERP software, runs on multiple platforms and full customization is available to fit different business processes. Its official website is in the Spanish language.
25. Project-open
Open source ERP for IT service management, PMO, and professional service automation. Useful for service and consulting companies with 2-200 employees.
Official website of Project-Open.
Please suggest us how we can make this list of open source ERP better.